2015 Club Dinner & Wind Up Party
2015.04.11 08:41
April 25th — 6:30pm onwards
It's too late to enter the Club Championships, but you can still get in on the annual dinner. Check out the details…
Club Championships Update!
2015.04.05 09:11
Draws are now live on Sporty HQ, with kickoff happening this Tuesday, April 7th! Matches start at 5:15, the bar will be open for business, and dinner (butter chicken and salad - yum!) will be available from 6 - 8pm. Here is a quick run down on tournament highlights:
Congratulations to VSL League Champs!
2015.04.02 08:53
Congratulations to our men's Div 3 and men's Div 6 teams for winning their respective divisions on Monday night.
Search Committee Update
2015.03.31 14:41
The search committee is now in place. The committee is made up of…
In-House Doubles
— Week of March 30th, 2015
2015.03.29 10:14
The In-house Doubles schedule for the week of March 30th is now on-line. (Apologies for the delay!)
Bob Withers Memorial Sportsmanship Award
2015.03.21 09:18
Nominations for your choice for the Bob Withers Memorial Sportsmanship Award are now open. Brenda is looking for nominees that reflect the qualities of sportsmanship, on and off the court, for which Bob was so fondly known.
Search Committee
2015.03.20 16:16
There is a Search Committee, made up of current and past Board members who have an understanding of the different club needs and perspectives. The Search Committee will be evaluating candidates…
In-House Doubles
— Week of March 23rd, 2015
In-House Doubles
— Week of March 16th, 2015
In-House Doubles
— Week of March 9th, 2015
A Big Thank You from the Garceau
2015.03.07 09:24
We would like to say a huge thank you to the Evergreen members and Board of Directors for all the support, good wishes and congratulations that Michèle received during the recent Canada Winter Games in Prince George.
Lost a racquet?
2015.03.06 08:58
Lost a racquet? Contact Cathy as a few have been turned in.
Michèle Presented Flag from Closing Ceremonies
2015.03.01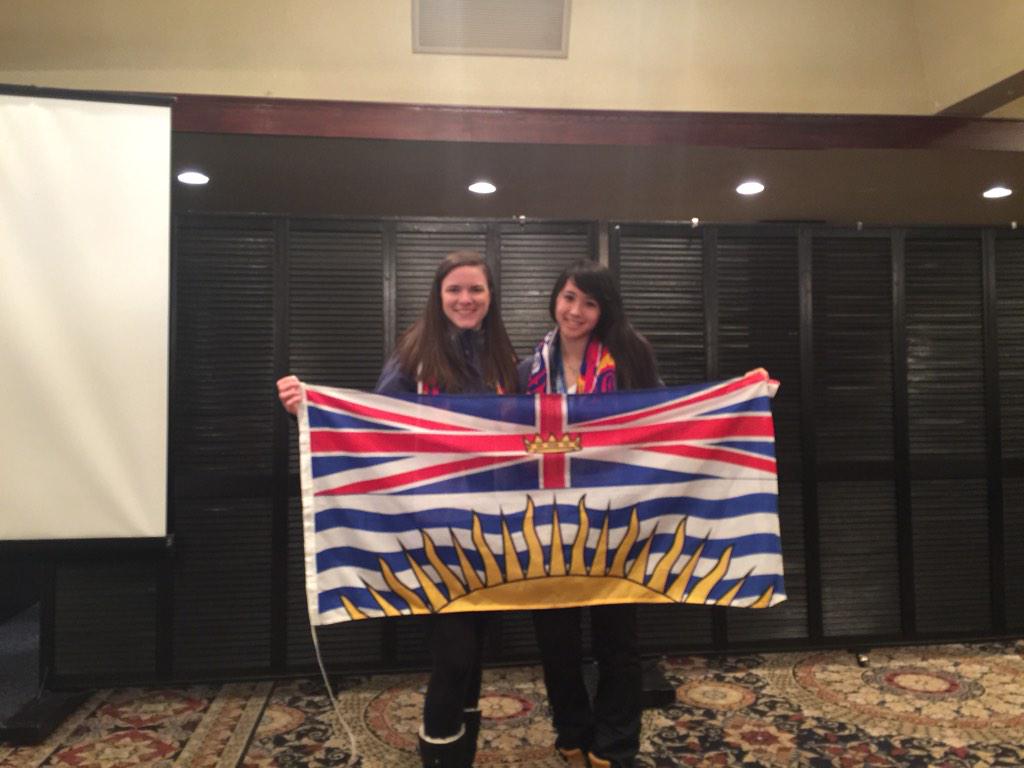 2015 Canada Winter Games

— Final Team Results
2015.03.01 07:43
BC girls win silver, Ontario gets gold. BC boys come in fourth following tough battle with Quebec who take the bronze. Great effort by all our Team BC squash players.
Michèle Garceau named as Team BC flag bearer for 2015 Canada Winter Games Closing Ceremony. They picked a great athlete and a genuine individual. Read the article on the the Team BC web site.